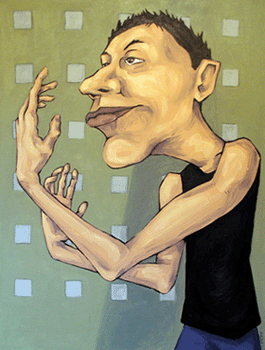 Presented here are selections from my portfolio.
I do not restrict myself to a single style or medium, rather I allow the muse of
experimentation to influence my work. A variety of mixed media artworks are the result.
With my illustrations I often maintain a signature style,
yet there are also illustrations here that stray from that style.
Most of the works presented here,
have an element of collage or mixed media. While I've seperated the works into
catagories, there is overlaping within the groupings.